MGM has announced they are creating a new Stargate series called Stargate Origins. It will be a digital-only series consisting of 10 short episodes that together would form sort of a movie. The focus of the series will be on the early life of Catherine Langford and her early experiences with the Stargate.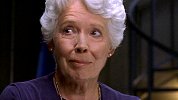 The series will be offered on a new MGM portal called Stargate Command. Some of the content will require payment.
These articles provide the MGM press release and a trailer, which is all from the original movie:
Variety:
http://variety.com/2017/tv/news/stargate-revival-origins-new-digital-show-1202501988/
Deadline:
http://deadline.com/2017/07/mgm-stargate-franchise-digital-series-stargate-origins-1202131483/
This article in Vox has a lovely description of Catherine Langford, including Daniel's attendance at her funeral.
Vox:
https://www.vox.com/culture/2017/7/20/16005620/stargate-origins-new-web-series-catherine-langford
See also our wiki article about Catherine!